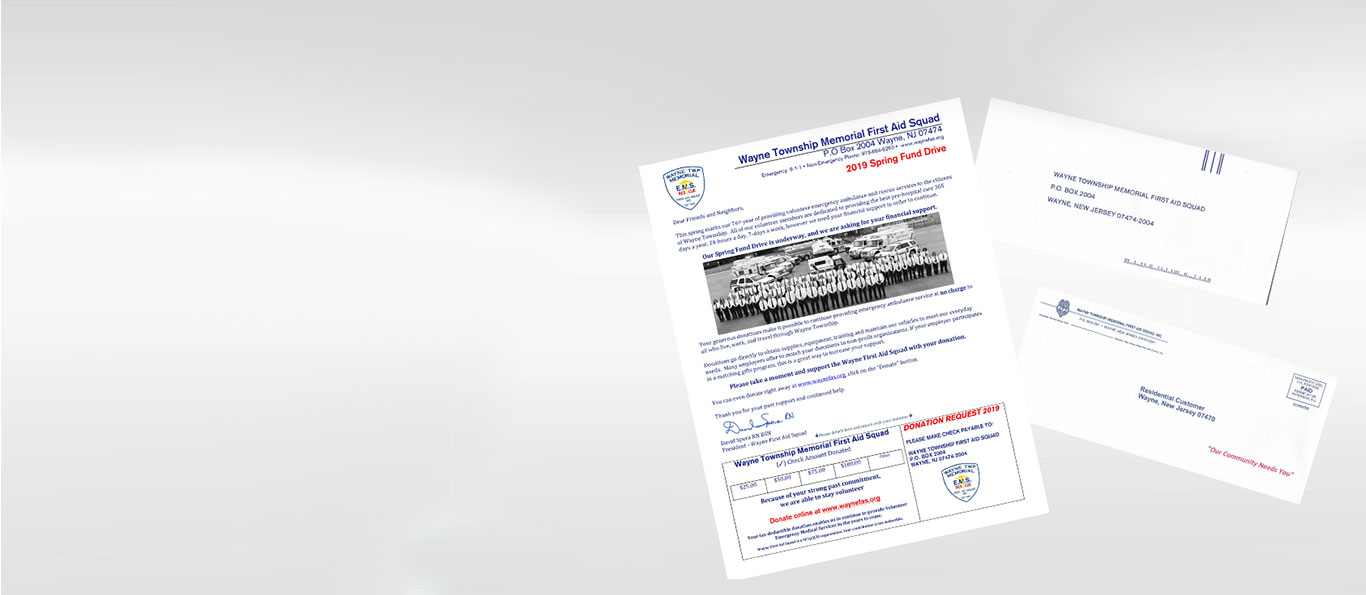 Watch for
our 2019 Spring Fund Drive

arriving in your mail now!
Welcome to the Official Home Page of Wayne First Aid Squad.


Celebrating 76 Years of Volunteer Service!
Please help us raise funds so that we may continue to serve our community. Make your tax deductible on-line contribution via PayPal to the Wayne First Aid Squad.